Music For Your Heart..and Your Head
Laura Lisbeth has traveled far to get here, from growing up in a small town on the vast, windswept Kansas prairie, to other lives in which she was a rancher's wife, a mom, a businesswoman, an artist. Through all of these miles, she has carried the words in her head of love, loss, whimsy, heartache and joy, which she now shares with you.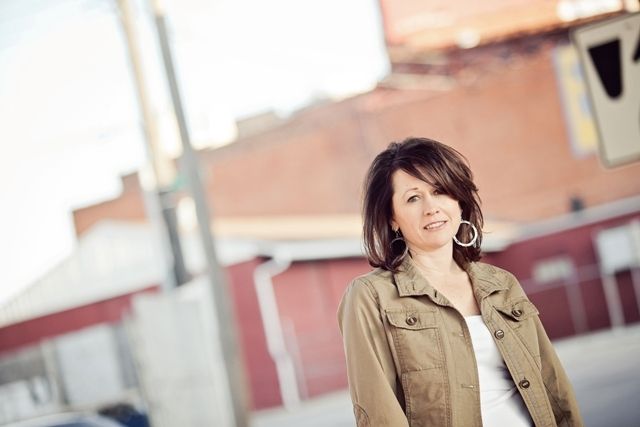 Among her peers, she is known as a "songwriter's songwriter," and has garnered both recognition and awards from publications such as American Songwriter Magazine, Kansas Public Radio's "Trail Mix" program, and as winner of the 2014 Kicker Country Stampede Pick to Play Contest.
As a performing songwriter, she enjoys sharing a stage with artists from a diverse group of genres,  including folk talent Gregory Alan Isakov, regional folk and old-time fiddle player Betse Ellis, and KC jazz pianist and radio host, Roger Wilder.
While some have raised comparisons to singer/songwriters such as Aimee Mann, Mary Chapin Carpenter, and Jewell, she sometimes compares herself to Ethel Merman, or Yosemite Sam.   
Ultimately, she remains true to that little voice inside her head that gives a unique, if slightly skewed take on Love, Heartache, and generally Life As She See It, delivering it all with a sound that has been described "like butter."
Laura released her first full-length CD  entitled "Hit the Ground Running" in 2007: gorgeously simple, uncluttered guitar and vocals with a nod to folk, pop and country.

In October, 2012, Laura released her second CD - "The Balance." Recorded in Nashville, it was another yet step in her journey of crafting songs that would be memorable, notable, different than what you're used to hearing. The Balance provides a full production backdrop for these songs, a mixture of deep soul-baring tunes, upbeat whimsy, always a gift for words and often just about a half bubble off plumb.   

Laura has been selected five years in a row to represent the Kansas City chapter of NSAI at the 2012, 2013, 2014, 2015 and 2016 Kicker Country Stampede, a national country music festival featuring major acts such as Zac Brown band, The Band Perry, and Toby Keith, culminating in the performance of her winning song, "Middle of the Night," on the main stage of the Stampede in 2014.